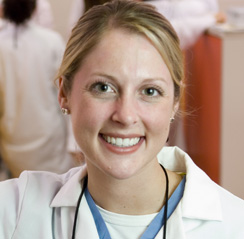 Dr. Naomi Lane, Pediatric Dentist
Dr. Naomi Lane graduated from the University of Minnesota School of Dentistry and completed her pediatric dental residency at Children's Hospital Colorado, where she served as Chief Resident. Dr. Lane is Board Certified by the American Board of Pediatric Dentistry and received the James R. Roche Award of Excellence for achieving the highest score on the qualifying exam during the Board Certification process. She is an adjunct faculty member in the Department of Pediatric Dentistry at Children's Hospital Colorado and serves as a consultant on the Rose Hospital Cleft Lip and Palate Team. Dr. Lane is a member of the American Dental Association, American Academy of Pediatric Dentistry, Southwestern Society of Pediatric Dentistry, Colorado Dental Association, and currently serves as the President of the Colorado Academy of Pediatric Dentistry.
Dr. Naomi traveled to Guatemala earlier this year to volunteer on a medical mission team. In addition to traveling, she enjoys golfing, skiing, biking, hiking and spending time with her husband, son and Springer Spaniel.