Common Dental Health Mistakes Made By Parents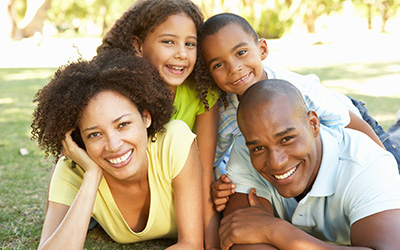 Pediatric dental decay, which is also known as childhood tooth decay, is the leading childhood illness in the country. In fact, around 42% of children ages 2 to 11 have had dental cavities in their baby teeth. We know that no parent would purposely cause their children to have dental cavities or tooth decay, but there are things you may unknowingly be doing that can cause dental problems for your kids.
Common Dental Mistakes Made By Parents
Below are a few bad habits that can contribute to dental health problems in your children:
Letting Your Child Brush Unsupervised – Kids under the ages of 7 or 8 years old should be supervised when brushing their teeth. This is because kids younger than this are likely to brush for less time than the recommended two minutes. You'll need to supervise younger children to make sure they're brushing the surface of each tooth.
Skipping the Fluoride – While fluoride has been controversial before, experts now agree that the appropriate amount of fluoride can help prevent dental cavities in children. The correct amount for children under the age of two is the size of a grain of rice. The correct amount for kids over 2 is a pea-sized amount.
Waiting To Take Your Child To the Dentist – Your child should first visit the dentist by their first birthday, or by the time their first tooth appears, whichever comes first. After your child's first visit, he or she should visit our office every six months for a dental cleaning and a checkup. These visits will allow our dentist and hygienists to catch any potential problems in the early stages.
Putting Your Child To Bed With a Sugary Drink – Lastly, allowing your kids to go to bed with a sugar drink (such as juice, milk, soda, or anything other than water), is the quickest and easiest way to ensure that your child will get a dental cavity. Make sure your child has his or her teeth brushed right before bed so the bacteria don't have a chance to wreak havoc all night long.
To make an appointment for your child here at Firestone Pediatric Dentistry & Orthodontics, please don't hesitate to contact our Firestone, Colorado child's dentist's office today.