How To Avoid Holiday Dental Problems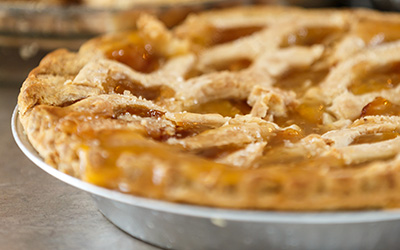 The holiday season is upon us, which means that there will be temptation around every corner. Treats, cookies, pies, and large family dinners can take a toll on your weight and even on your teeth. Luckily there are a few ways to make sure to practice good oral hygiene over the holiday season.
Avoid Holiday Dental Problems
Even if you do indulge a bit in sugary holiday treats, you can keep yourself healthy by practicing the following tips:
Brush – Make sure to brush your teeth after meals, especially overly sugary meals. If you've brushed your teeth, you're less likely to snack between meals or eat extra after brushing.
Floss – Obviously, flossing is the only way to reach the vulnerable parts of your teeth that your brush can't reach. The cleaner you can get your teeth after sugary meals and treats, the better the chances are that your oral health will make it through the holidays unscathed!
Avoid – Lastly, if you find that you just can't overcome the temptation, simply remove yourself from the kitchen or dining room areas. Luckily, there are plenty of ways to keep busy during the holiday season, so it shouldn't be too difficult to find ways to distract yourself or your children.
From all of us here at Firestone Pediatric Dentistry & Orthodontics, we'd like to wish you a healthy and happy holiday season! To schedule your child's post-holiday dental cleaning and exam, please contact our Firestone, Colorado office today.