The Best & Worst Easter Candy For Your Health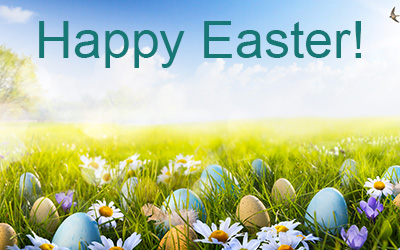 Here at Firestone Pediatric Dentistry & Orthodontics, we love Easter! Hunting for eggs, waiting for the Easter Bunny, and eating delicious Easter candy. However, we also know that many of the best Easter candies are the worst for your health and teeth, especially for children's soft baby teeth. We've put together a list of the best and worst Easter candy for your little one's teeth, meaning you can allow him or her to indulge a little without overdoing it.
Ranking Your Easter Candy
Below is a list of the most popular Easter candy from best to worst:
Dark Chocolate – High-quality dark chocolate is the best candy for your child's Easter basket this year. First, chocolate melts away more quickly than other candies, decreasing the amount of damage the sugar can do by sitting on the enamel. Second, dark chocolate is the only candy that contains heart-healthy polyphenols, flavanols, and antioxidants.
Cadbury Crème Eggs – A single serving Cadbury Crème Egg, at only 150 calories, is a smart, healthy idea. You can still allow your child to satisfy his or her sweet tooth, but the single serving will ensure that they don't go overboard.
Milk or White Chocolate – Milk chocolate and white chocolate melt away like dark chocolate does, however they don't contain the healthy antioxidants and flavanols. Additionally, these types of chocolates are also high in both calories and fat. We would encourage you to stay away from white and milk chocolate.
Jellybeans & Marshmallow Peeps – Marshmallow Peeps and jellybeans stick to the teeth, giving the sugar plenty of time to eat away at your child's vulnerable enamel. In addition, these two options are made mostly out of straight sugar, meaning they're bad for both your body and your oral health.
To schedule a post-Easter dental cleaning and exam for your child, or for more tips on maintaining your family's oral hygiene, please contact Firestone Pediatric Dentistry & Orthodontics. Our pediatric dental office is located in Firestone, Colorado.