Healthy Halloween Treat To Pass Out To Trick-Or-Treaters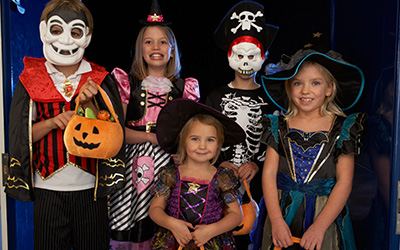 Halloween is notorious for being an unhealthy holiday, both for overall health and for teeth. Thanks to all the candy corn, caramel, chocolate, popcorn balls, and other unhealthy treats, it can be tough to stay away from sugar during this time of the year.
According to the American Heart Association, your children shouldn't be consuming more than 12-32 grams of added sugar each day. Because a single serving of candy corn alone contains 28 grams of sugar, there's obviously a problem with the way we treat Halloween.
Healthier Halloween Options
Instead of filling your candy bucket with sugary, sticky candy, consider purchasing some of the following healthier options instead:
Mini granola bars
Mini bags of pretzels
Boxes of raisins
Bags of unpopped popcorn
Fruit leather
Small toys
Crayons
Stickers
Your trick-or-treaters will still be happy with their haul and their parents will thank you for the healthier options!
To schedule a post-Halloween dental cleaning and exam for your child, please don't hesitate to contact Firestone Pediatric Dentistry & Orthodontics. Our child's dentist office is located in Firestone, CO.