Oral Hygiene At School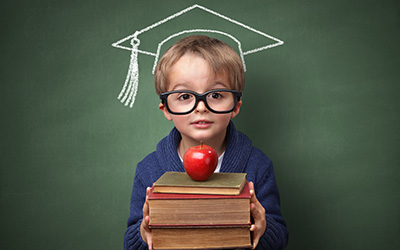 Here at Firestone Pediatric Dentistry & Orthodontics, it's important to us that children learn how to maintain their oral hygiene even during the school year. As many as 52 million hours of school are lost each year due to dental problems and procedures.
Teaching your kids how to care for their oral health at school is a great way to help make sure your kids don't miss out on valuable education time due to dental issues.
Maintaining Oral Hygiene At School
Below are 4 great ways to make sure your kids keep their healthy teeth at school:
Brushing – After your kids eat breakfast and before they go off to school, make sure they thoroughly brush their teeth. This way, they start the day off with a clean, beautiful smile and fresh breath.
Sugar-Free Gum – If your kids' schools allow gum, we suggest packing a stick of sugar-free gum for them to chew after lunch. Gum stimulates saliva production, which washes away bacteria and acids that can weaken the enamel. Additionally, sugar-free gum contains Xylitol, which has also been shown to reduce the amount of cavity-causing bacteria in the mouth.
Healthy Lunch – This one is your responsibility. It's important that you're packing healthy food and low-sugar options for your kids' lunches. These healthy options include whole-grain bread, lean meats, apples, baby carrots, low-fat cheese and yogurt, nuts, whole-grain crackers, or baked chips. We recommend staying away from sugary or sticky snack foods.
Braces Precautions – Lastly, if your child has braces, it's even more important that he or she brushes or rinses with water after lunch. The wires in the braces can trap food and bacteria, allowing them to damage the enamel for the rest of the day.
To schedule an appointment for your child to receive a dental cleaning and exam, please contact our Firestone, CO pediatric dental office. All of us here at Firestone Pediatric Dentistry & Orthodontics are looking forward to helping your children achieve and maintain healthy and beautiful smiles.